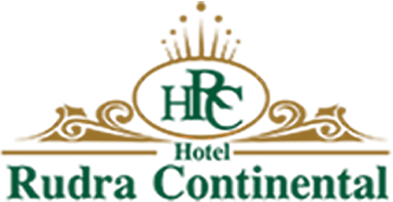 Uttarakhand, a hill state in India, is known for its rich natural resources, wildlife, and spiritual significance across the globe. From famous trekking trails to the renowned author Ruskin Bond, Uttarakhand has a tale of its own for its travellers. Even ''The Beatles", A British Rock Band, couldn't stay away from the spiritual charms of Haridwar, Uttarakhand, and visited it around 1968.
Kumaon is among the two divisions in Uttarakhand, a beautiful region in the foothills of the Himalayas. The name Kumaon is known to be derived from the Vishnu Avtar, Kurma (A Hindu deity). It was established in 1815 by the British after conquering it from the Gorkhas. Before that, Kumaon was known
as the Kingdom of Kumaon and was an independent state.
Ancient Kumaon was ruled by a significant number of Hindu Dynasties such as The Katyuri and Chand Dynasties. Kumaon has a rich cultural foundation as it is an amalgamation of different cultures like Tibetan, Nepali, Mughlai, Christian, and Punjabi. There is something mystical in "The Land of Gods" Uttarakhand, you just have this magical feeling when you visit this harmonious state in India.
Want to know what's so special about Kumaoni Culture that makes it so much unique and positive? Let's have a look at the different cultural aspects of Kumaon to understand them better.
The essence of Kumaon is in its Traditional Attire. There is signature jewellery or clothing for Men and Women in Kumaon culture. Most of the Kumaon regions are Hilly so the attires are worn to adapt to the harsh life and cold climate.
Women: Women of Uttrakhand wear Saree or Ghagra, and a shirt-like blouse. They cover their head with a scarf to protect them from cold, and damage while carrying fodder or wood. On auspicious occasions, married women in Kumaon culture wear ''Pichhora'' (a polka dot patterned Dupatta), a round golden ornament called ''Nath'' (nose jewellery), Hansel and Galoband (worn around the neck, made of Gold, designed on blue or marooned coloured band), bichchhu (toe rings), chareu (worn around the neck, a symbol of married women), Payal, bindi and sindoor. You can also witness a significant number of piercings on the ear of older women to wear silver earrings. However, migration and modernization have changed the way Kumaoni women dress.
Men: Kumaoni culture has a patriarchal society. Kumaoni men have simple attire resembling the Garhwali men. Most of the kumaoni men wear kurta and pyjama or churidar pyjama. The attire of Kumaoni men also depends on their age since the younger generation prefers wearing pants and shirts. The kurta pyjama is complemented by a ''topi''. On auspicious occasions, men must wear a yellow coloured ''dhoti'' with a white kurta. It is also worn on the wedding day by the groom. But, due to the modern influence, Kumauni grooms wear coats and pants these days.
Here is a list of Uttarakhand festivals that the people celebrate with full zeal celebrate:
Ghugutiya (Makar Sakranti):  It won't be wrong to call Ghughutiya the favourite festival of the people of Kumaon, especially kids. This festival is celebrated across the Kumaon region in a very grand manner. Known as "Makar Sakranti'' and ''Uttarayani'', this festival has geographical and spiritual significance. On this day, children wake up early to call the crow, as it is believed to be their ancestors. They offer the bird sweetmeats and other delicacies.
The sweetmeats are prepared by the whole family together. The kids wear garlands of these fried sweetmeats and enjoy the day while savouring them.
The name of this festival ''Ghughutiya" is similar to the local name of the spotted dove "Ghughuti.''  Many folktales and legends are related to this festival yet none are concrete. But that does not faze the Kumaoni people to celebrate the festival to its best.
Bhitauli: Bhitauli (to meet) is a festive tradition in the Kumaon culture. Bhitauli marks the love between a married woman and her family.  Each year in the month of Chaitra (March- April), the married women eagerly wait for their brother or father to visit them. In this tradition, married women receive gifts from their families.
This tradition also shows the hardship of the Kumaoni women after marriage since they can't visit their parents often after getting married.
Harela: Harela is a very significant festival for the Kumaoni people. It is celebrated to cherish the greenery, peace, and prosperity of the Kumaon region. This festival is also celebrated to cherish the fertile lands of Kumaon. Planting saplings is considered auspicious on Harela. People also believe that on this day every sapling planted will survive.
Fuldei: Marking the arrival of spring, Fuldei is celebrated with much zeal and enthusiasm in the Kumaon and Garhwal regions of Uttarakhand. This festival also marks the first day of ''Chaitra'', a Hindu month. It is celebrated differently in every part. Most people put flowers and rice grains on their doorstep.
Since life is hard in the hilly terrain of Kumaon, traditional food focuses more on nutrition. The traditional food of the Kumaon region includes Aloo ke gutke, Thechwani (made with crushed potatoes and radish), Bichoo Saag (A dish prepared with nettle leaves), Bhatt ki churkani (Black Soybean), Kafuli or Kapa (made with spinach and fenugreek), Bhang ki chutney, Sana Nimbu (it's a snack).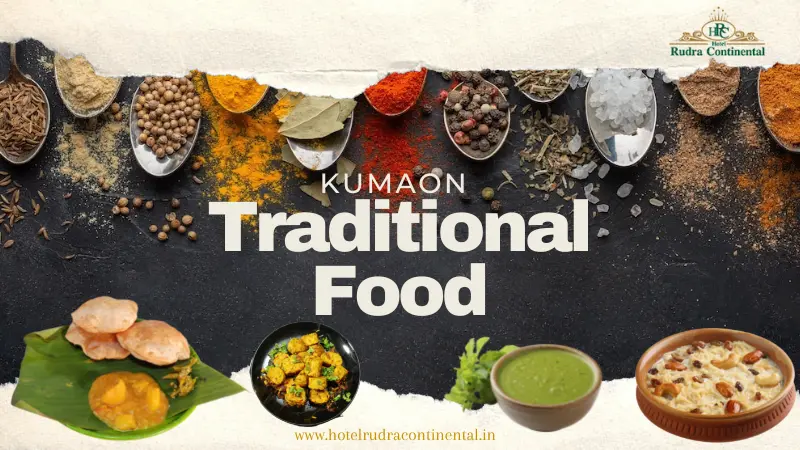 Aipan: It is a ritual art made on auspicious occasions and festivals. It's a distinctive art of Kumaon culture.
Chholiya Dance: Chholiya dance is performed on special and happy occasions like marriages. The colourful costume and sword dance are the attractive point of this dance form.
Architectural Art: Many ancient temples in the Kumaon region are known for their beautiful architectural art. Such temples include Baijnath temple in Bageshwar, Jageshwar temple, and Surya temple in Katarmal.
Chanchari: Chanchri is another folk dance performed on auspicious days like Basant Panchami or marriage. This is also known as ''Jhoda", or "Bheni''. Chanchari is an art form that brings dance and songs together.
Folk literature:
There is rich folk literature in the Kumaon culture of Uttarakhand including folk songs, folk dances and proverbs. The themes in this folk literature include love, bravery, gods, and nature.
Kumaon region of Uttarakhand is famous for its simplicity and hard-working people. The culture of Kumaon is somewhat affected negatively by the migration and people adopting modern practices, but thanks to the efforts of local organizations and artists, the culture of Kumaon is preserved.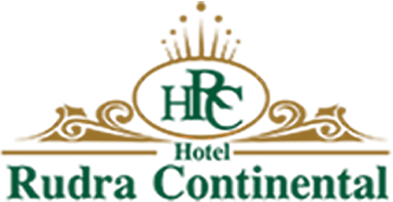 The best celebrated business hotel in the city.