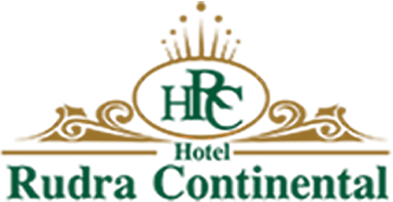 Uttarakhand famous dishes-
You Must Try While Travelling in Uttarakhand 
The dishes of Uttarakhand stand apart in the same way as its culture and geography are unique from the  rest of India. This region is not only known for its beautiful sightseeing but also known for its wonderful  cuisines and delicate flavours. To make wonderful local food that is relished and praised by people from  all around, people customarily use natural ingredients.  
Even though tourism and commercialization have encroached on several regions of this state,  Devbhoomi's authentic flavour has managed to survive. The cuisine of Uttarakhand will give you a grand  fusion of sizzling spices and their mouth-watering aromatic flavours. The foodie in you will like the  wonderful flavours and abundance of organic nutrients and minerals found in ''Uttarakhand Delicacies''.  Try some of the greatest locally available food to make your trip to Uttarakhand memorable.  
Every single meal served in Uttarakhand, from the main course dishes to the desserts, speaks for itself.  Let's talk about Uttarakhand's celebrated dishes, which are just as entrancing to look at as the state  itself. 
So, without any delay, let's get to the point of discovering the mouthwatering famous dishes of  Uttarakhand that you must try whenever you get a chance to visit it:  
1. Dubuk – The exquisite flavour of Dubuk makes it one of the best meals of Uttarakhand. It is a Dal  (Pulse) recipe (The dal, either Bhatt or Arhar (Red Gram), is ground into a fine paste and then cooked  slowly in a kadhai) that is usually eaten with rice. What is so great about a typical Dal delicacy, you might  wonder. Dubuk, though, will completely change your perspective here. Although the best time of year to  eat Dubuk is in the winter, there is no one to stop you from enjoying it all year long. 
Ingredients: Dal (Aarhar, Bhatt, Gahat, Chana) fine paste – with some spices.  
Nutrients: Dubuk or Dubuke is a rich source of carbs, protein, fluid, vitamins, and minerals. 
2. Aloo ke Gutke – Potato (Aloo) is one of the most grown & consumed vegetables in Uttarakhand. It is  widely mixed in most of the food here. Aloo ke gutke is a very popular snack among the people of  Uttarakhand as well as among tourists. You can eat it on roadside stalls. It is additionally offered with  ''roti'' or ''puri'' as a side dish. It can also be used as an appetiser at a gathering. You must try this dish at  least once during your trip to this state!
Ingredients: Prepared with steamed/boiled potatoes and garnished by red chillies and coriander leaves, Saute in mustard oil with Jakhiya seeds & spices.  
Nutrients: Vitamins including Vitamin C, Minerals, and fibre.  
3. Jhangora Ki Kheer – Indians love eating sweets after having a meal. Kheer is one of the most common  yet cherished desserts in India. Kheers are quite simple to make and taste delicious. Jhangora ki Kheer is  a speciality of Uttarakhand & is made up of Millet, Raisins, Milk, Sugar, Kewra essence, elaichi  (Cardamom) and dry fruits to give it an amazing taste. 
Ingredients: Barnyard Millet (Jhangora), Milk, Dry Fruits & Sugar.  
Nutrients: Minerals, Antioxidants and Flavonoids, it is also a rich source of crude fibre and crude  protein, and is gluten-free.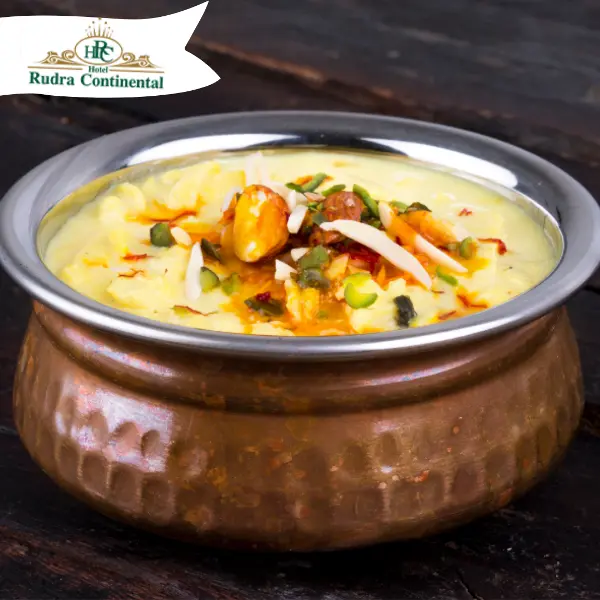 4. Kumaoni Raita – Kumaoni Raita is available with every dish in Uttarakhand, just like Bhang ki Chutney  is served with every dish of the state's cuisine. In Uttarakhand, particularly in the Kumaon region, raita,  an Indian delicacy made with curd, is also quite popular. Raita is made by mixing food ingredients like  Onion, Pahadi Cucumber, Tomato, Gram flour, Boondi, or Pineapple in churned curd. In addition to all of  this, people sometimes add mint and spice it with roasted cumin and asafoetida. When eaten with roti,  rice, or other foods like Chhole Puri, it functions as a side dish. You will enjoy and request more of the  Kumaoni raita, a meal made with curd, turmeric, and cucumber. The divine taste entices the palate  while components contribute to preserving wellness. 
Ingredients: Pahadi Cucumber, Onion, Mint, Mustard seeds, Curd, Spices, Roasted Cumin & Garnish with  fresh coriander leaves and serve. 
Nutrients: Calcium, Vitamin D, Protein and healthy gut bacteria, Iron, Magnesium, Phosphorus,  potassium, sodium & zinc.  
5. Bhang ki Chutney – Chutney is a type of spread used in Indian cuisine. A staple of Uttarakhand cuisine  is Bhang ki chutney. It is made using roasted Cumin seeds, Bhang seeds, and a lot of Lemon juice. 
Uttarakhandi dishes have a signature sour flavour to its cuisine that the locals enjoy. Bhang Ki Chutney is  one such dish especially served with dishes as a dip that offers the tart tamarind flavour. It is offered as  a sauce comprised of various seasonings and toppings. The Pahadi cuisine is presented with this  mouthwatering savoury cuisine, casting a spell on every tourist's taste buds.
Ingredients: Bhang (Hemp seeds), Roasted Cumin seeds, Mint leaves, Lemon Juice or tamarind, and little  spices. 
Nutrients: Iron, Vitamin E., Manganese, Magnesium, B-vitamins, Zinc.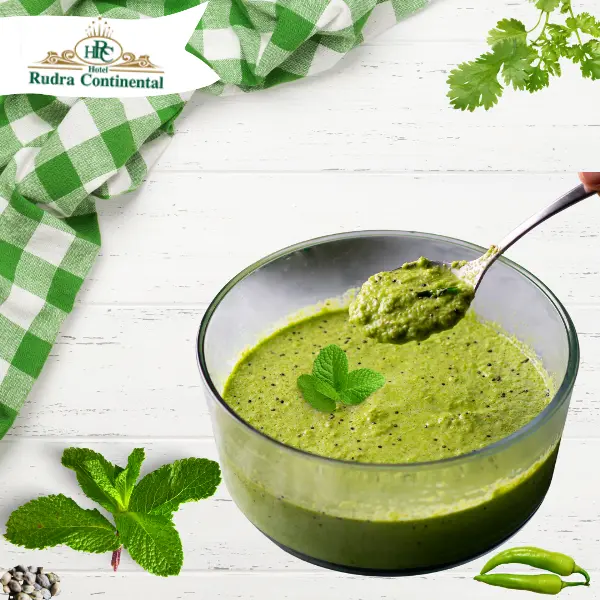 6. Kafuli – (Palak Ka Kapa) – Kafuli is one of the popular dishes of Uttarakhand made from leafy and green  veggies such as spinach or methi leaves. It is one of the well-known and incredibly healthy delicacies of  the state; locals eat it for lunch. Fresh spinach and fenugreek leaves are used to make Kafuli, which has a  visually arresting thick green appearance and texture. To preserve its flavour and aroma, this distinctive  and traditional food is specially made in an authentic manner, and that too inside an iron utensil called  "Kadhai". Simply enjoy this nutritious dish at the resort with "Garam Rotis" of many varieties. 
Ingredients: Fenugreek leaves, Rice flour, Curd, Water, and Salt; Spinach leaves and spices.
Nutrients: Fibre, Protein, Vitamins A, C, and E, and Other minerals. 
7. Baadi – Traditional Food – The most popular dish in Uttarakhand is still baadi. It is well-known for  more than just its delectable flavour because it contains all the nutrients required for your body. As  usual, it has both flavour and nutrients, making it the best traditional food from the Garhwal area of  Uttarakhand.  
Ingredients: Dhuli Urad Dal (Black Lentils) & Cucumber, Moongodi (Moong dal). 
Nutrients: Vitamin B12 and Vitamin A, Moongodi – Carbohydrates, Vitamins, Minerals, Fibre and essential fatty acids. 
8. Pahadi Pua (Gulgula)– Pahadi Pua is a classic North Indian sweet delicacy that is crunchy and juicy. It also goes by the name Gulgula; Among the other popular dishes is Gulgula. It is a delectable sweet of Uttarakhand; a sweet local snack made of jaggery which traces its origin to the Garhwal region and is popularly made on special occasions in the Kumaon region of Uttarakhand as well. Taste the succulent Pua with its crispiness whenever you visit Uttarakhand. 
Ingredients: Sooji or Wheat flour, Sugar/ Jaggery, Fennel seeds, Ghee. 
Nutrients: Calcium, Vitamin B9, and Calories. 
9. Singori & Bal Mithai – Singori & Bal Mithai are the most popular traditional sweets of Uttarakhand. Singori & Bal Mithai both are made up of khoya as the basic ingredient. The unique thing about Singori is that it is served in Maalu Leaf & Bal Mithai is a brown chocolate-like fudge coated with white balls of sugar.
Ingredients: Khoya (A dairy item made with thickened milk) & Sugar.
Nutrients: Protein, Carbohydrates & Calcium.
10. Aaloo Tamatar Ka Jhol – Aloo Tamatar ka Jhol is one the most popular local dishes of Uttarakhand.  This special dish is a spicy combination of potatoes and tomatoes. The great thing about it is, it takes  almost no time to cook it. Witness the fantastic aroma and mouth watering flavours of this local dish anywhere in Uttarakhand. It is as easy and awesome as the people of Uttarakhand. Just steam some potatoes, and you're good to cook! Onions and tomatoes are cooked separately to make a curry. After a  
strenuous day of travel, it's perfect to make you feel revitalized. 
Ingredients: Potatoes, tomato, Onions & Spices 
Nutrients: Vitamin C, Carbohydrates. 
You should have a well-planned itinerary for your trip to Uttarakhand so that you know where to go and what to see. Don't forget to taste the great delicacies from Uttarakhand cuisine to make your trip worthwhile and learn more about Pahadi culture!  
You can visit Hotel Rudra Continental, Rudrapur to get one of the best-staying experiences in Uttarakhand. We also  have an In-house restaurant where you can taste and try the amazing cuisines. Happy Travelling!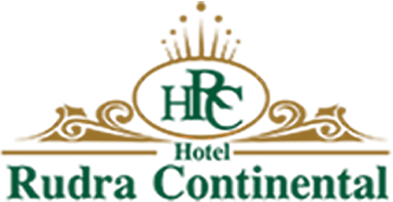 The best celebrated business hotel in the city.