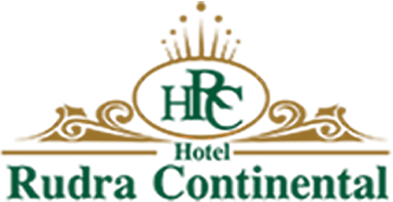 Rudrapur - Everything you need to know
Rudrapur is one of the plains regions of Uttarakhand. Situated in the foothills of Uttarakhand, Rudrapur is one of the major industrial hubs in Uttarakhand. It is situated in the Udham Singh Nagar district consisting of all the modern facilities and infrastructure of a city. 
The city is the ideal location for those seeking a blend of old and new to enjoy since it is close to many of the Kumaon Region's attractions, including those of Nainital, Corbett National Park, Bhimtal, and Almora. Our Rudrapur travel guide is jam-packed with advice on the greatest places to go and incredible things to do, making it a must-have for anybody wishing to have a flawless trip experience. The unforgettable experience offered by Hotel Rudra Continental, which guarantees a trip unlike any other, is also handmade for you.
History of Rudrapur: 
The origination of Rudrapur was basically for the shelter camps for the refugees coming  from Pakistan and West Punjab and Burma in the year 1960. Fast forward to now, Rudrapur has become a major city of Uttarakhand for the Industrial and manufacturing purposes. There are so many big plants set up that generate income and employment for the locals of Uttarakhand. 
Best time to visit Rudrapur: 
The greatest time to visit Rudrapur is from October to March, when the weather is warm during the summer and mild during the winter. In Rudrapur, the weather is still good for sightseeing. A visit to this location is not always best timed during the monsoon.
How to Reach Rudrapur: 
Travelling by car or train are the two main ways to get to Rudrapur. It's because Rudrapur has excellent road and rail connections to the adjacent cities. As a result of the close proximity of the two locations, flying to the neighbouring town of Pantnagar is not a terrible idea.
By Road:  Rudrapur has good access to major Indian cities including Moradabad, Lucknow, Nainital, Panipat, and Delhi via NH 74 and NH 87. Between Delhi and Rudrapur, there are numerous buses in operation, both public and private. The city always has access to taxi services.
By Rail: Travelling by train is convenient and comfortable in Rudrapur thanks to its own railway station, Rudrapur City, which has good connections to important towns including Kashipur, Lucknow, Rampur, Moradabad, Bareilly, Kathgodam, Dehradun, and Delhi.
By Air: The closest airport, located around 17 kilometres from Rudrapur, is Pantnagar Airport. There are cab services that are conveniently accessible.
Where to Stay in Rudrapur?
In Rudrapur, travellers can choose between luxury hotels and cheap lodging. In the city, there are a few resorts that provide a luxurious stay. In addition, there are many lodging possibilities because the city is surrounded by a nice neighbourhood and contemporary cities like Haldwani. Most hotels guarantee to meet all of the customers' fundamental demands, with some being a notch better than the others.
At Hotel Rudra Continental, we provide the best in class hospitality service along with the facility of Pick and drop from Bus Station or Railway Station. 
You can book your stay at www.hotelrudracontinental.in through their official website or through any booking sites like make my trip etc.
Places to visit near Rudrapur: 
There are so many places nearby Rudrapur where you can witness the best of Nature and serenity during any season of the year. 
Nainital:  A delight in the Himalayan Alps is Nainital. It is a location where you can find spotless greenery walks to keep your heart awestruck by the alluring beauty of nature. It is among the top tourist spots in India.
One can find serene, idyllic locations in Nainital for reflection, as well as gushing waterfalls and exotic wildlife to revive their worn-out spirits. 
Jim Corbett National park: Jim Corbett National Park has the key to fulfilling your desires if you'd like to be surrounded by nature and get away from the busy city buzz. This well-known wildlife vacation destination in Uttarakhand is a treasure for anyone who enjoys the outdoors and wildlife. This nature refuge is blessed with a variety of flora and animals and is surrounded by worn-out greens and grasslands. The first Tiger Reserve in India, this park is situated in Uttarakhand's Nainital district.
Haldwani: The "Gateway of Kumaon," Haldwani, is raised in the Nainital neighbourhood. It was essentially a market for the locals who lived nearby in the hills and is thought to be the biggest city in Uttarakhand's Kumaon region. The city grew over a short period of time into a significant hub and commercial port.
Mukteshwar:  Mukteshwar, which is surrounded by hills that kiss the sky, is a great location for honeymoons and family vacations. The revered Hindu temple on top of the hill, from which the town derives its name, adds to the beauty of this location. The Mukteshwar Dham temple, which is dedicated to Lord Shiva, is the main draw of this hill town in Uttarakhand's Kumaon region.
Few more places to explore nearby.
Rudrapur being at the foothills of Himalayas is the home to never ending possibilities, Infrastructural facilities and many more things. One can surely enjoy their visit to Rudraur. Next time when you plan to visit Mountains, start having the zest of Himalayas by starting your vacation from Rudrapur, we assure you that you are never going to regret your decision. 

READ MORE BLOGS…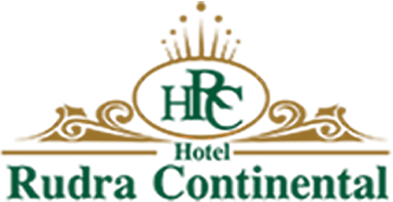 The best celebrated business hotel in the city.