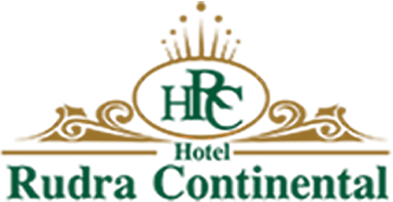 Best Hotels in Rudrapur Uttarakhand
Uttarakhand is known for its serenity and adventure and is one of the preferred places among tourists to visit during their vacations. The state is filled with numerous tourist places including Mussoorie, Mukteshwar, Rishikesh, Kausani. Auli, Nainital and many more. Tourists came from throughout the world to enjoy nature at its best. To visit such prominent tourist places one needs a proper roadmap to reach there. Roadmaps include all the transportation, commuting distance and accommodation. The major aspect that plays a role in reaching the destination is the accommodation. Hotels play as the first impression that a tourist may have about the place. In this blog we are going to talk about the best hotel in Rudrapur, Kumaon region of Uttarakhand. To travel to the hills of Kumaun one has to travel via plain regions including Nainital district, Udham Singh Nagar and Rudrapur. Rudrapur is one of the major plain regions of Uttarakhand having top class 5 star hotels. In this blog we're going to talk about the Best Hotels in Rudrapur, Uttarakhand. We provide you the best so we also assure you to advise you the best.
We've got a list of best hotels in Rudrapur city, let's get further detailed into such hotels just for you:
Hotel Rudra Continental:
Hotel Rudra Continental is one of the best hotels in Rudrapur with the best hospitality service situated in the Kashipur bypass road in Rudrapur. The hotel is situated in Rudra Chowk, opposite Indane Gas Agency Rudrapur and 14.5km away from Pantnagar airport, 2.2 km away from Rudrapur Railway Station and 1.7km away from Rudrapur Bus station. It is famous for its multi cuisine speciality and preferred for corporate meets and events. Hotel Rudra Continental also provides the facility with high class rooms of Premium and Premium Executive suite. The hotel also has a separate bar and restaurant and has ample space for any wedding ceremony. The hotel has spacious green surroundings, parking space, a 24hrs coffee shop, spa, bar,banquet hall, gym, snooker and also provides pick and drop service from Rudrapur Railway station. The hotel offers a dinner buffet under INR 700 every evening. Hotel Rudra continental is a perfect pick for accommodation for corporate events, weddings, birthday parties, family dinner, and many more. Hotel Rudra Continental is a budget friendly yet a perfect leisure venue to spend some quality time with your loved ones. You can check out other facilities of the hotel from here.
Hotel Radisson Blu:
This hotel is situated on the Delhi Nainital Highway. The hotel consists of swimming pool facing rooms, wifi facility and many more.The hotel is famous for its facilities and food. If you want to spend a big fat money to spend some time in luxury then Radisson Blu is the perfect choice to stay. Check out more details about the hotel at www.radissonhotels.com
Hotel Uday Residency:
Hotel Uday Residency is one of the oldest hotels in Rudrapur, situated in Rudrapur Kichha Highway. The hotel consists of Fully Air conditioned rooms with wifi facility. It also consists of a Separate Restaurant and spa, banquet halls and swimming pool. For other details check out their website www.udayresidency.com
Hotel Sobti Continental:
This hotel is one of the oldest in Rudrapur and Bareilly. Famous for its spaciousness and efficiency. The hotel is situated in Green Park Rudrapur and 1.5 km is away from Rudrapur Railway station. Whether you're up for vacation, business meeting, wedding ceremony, birthday parties or any function. Hotel Sobti continental can be a pick for such events.
To know more about the hotel check their website www.sobticontinental.in .
Hotel Good Times:
Hotel Good Times is situated in the Dashmeshnagar region of Rudrapur. The hotel is preferred for quick check-ins as it is situated just next to Rudrapur Railway Station. The hotel is preferred for its budget friendly services and accommodations. Providing an economic hospitality facility within budget is what makes Hotel Good Times famous among people.
Accommodation has never been a problem in Rudrapur city but best is what everyone seeks and best is what we commit to offer. Above is our list of some best hotels in Rudrapur so next time whenever you visit Rudrapur or any nearby location, you will not stress over getting the best deals in accommodation, we've already filtered that for you to make your stay hassle free. We understand how precious your moments are and we know every moment deserves the best of accommodation, serenity and leisure and that too not be heavy on your pocket. At Hotel Rudra Continental, we work towards fulfilling your needs and meeting your expectations. Our well trained staff works their best to offer you the best hospitality service. Come, visit us on your next vacation and fall in love with the serenity along with the interiors of our Hotel. So that you can have a great experience and lifetime memories to be taken back home with you.
READ MORE BLOGS…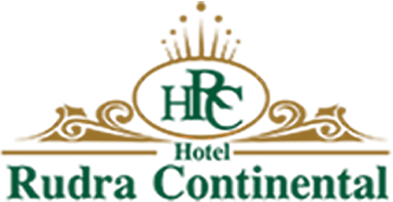 The best celebrated business hotel in the city.