Take a look at our cozy rooms and spacious suites.
Enjoy dreamy nights at The Hotel Rudra Continental that is surrounded by the breathtaking sceneries and a homely atmosphere. The rooms feature abundant natural light and modern amenities, and offer plenty of space to relax and unwind.
Perfect for the city explorer or business traveler. Our premium rooms help you prepare for your day with ease. All premium rooms have well-appointed bathrooms stocked with thoughtful amenities and offer premium facilities to make your stay luxurious.
Designed for ergonomic comfort for the best working and relaxing conditions. All the premium executive rooms are designed with a work-desk, air-conditioning, and high-speed internet. When tired of working, just sit back and relax in our best-in-class-mattresses.
Not Just a Hotel but a Something to Life for
Rooms that spread tranquillity, facilitate you in every way. Have a look at our cosy rooms and spacious suites. 
Some of the major reasons why booking a stay at Rudra Continental is a great idea.
Bus Stand 1.7 Km away.
Airport 14.3 Km away.
Railway Station 2.2 Km away.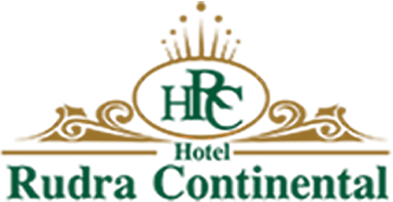 The best celebrated business hotel in the city.