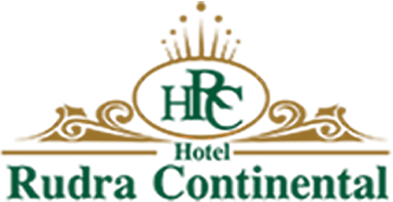 Folk Dances of Uttarakhand
Every Indian state is renowned for having distinctive customs and beliefs, and Uttarakhand, a hill state, is no exception. Folk dancing has evolved over time and has roots in prehistoric times. Uttarakhand Traditional dance in this region is renowned for being distinctive, colorful, bright, and frequently occurring. They dance to commemorate all kinds of events, including weddings, sacred occasions, festivals, and other significant periods. They do this while dressed in their traditional garb, which is distinctive for being incredibly pleasant and appealing to those living on the plains and being unique and colorful in its own right.

Folk dances of Uttarakhand are simple and easy to learn and perform on your own. This kind of art is executed with astounding rhythmic synchronisation, and it is breathtaking to watch. As a kind of tribute, men and women gather to perform a variety of dances to appease the gods and goddesses, because they believe that if these dances are not performed correctly, the gods will be displeased.
The different types of Uttarakhand traditional dance form are as follows:
Choliya Dance:
The sword dance, or choliya, is intended to represent the Kumaoni tribe's martial arts traditions. This dance style dates back more than a thousand years and is currently only performed at nearby Rajput weddings. Swords, shields, local brass instruments like the Turi and Ransing, and percussion instruments like the dhol and damaru are all used by the Choliya dancers.The dancers dress like the Kumaon warriors and engage in mock sword fights with duly synchronised twists and turns of the body.
Jhora Dance:
The locals move in circles as part of the jhora dance, a springtime festival. In the Kumaon Himalayas, it is an incredibly well-liked dance. This dance's USP is that it tries to eliminate caste distinctions, making it possible for members of both higher and lower castes to participate in its performance. This dance is performed not only in the spring but also during weddings and neighborhood festivals.
Pandav Nritya:
The jubilant story of the five Pandava brothers from the Mahabharata is recited by the Pandav Nritya. It is primarily conducted in Uttrakhand's Garhwal area. The dance-drama production runs for about 10 to 12 days. It emphasizes the five Pandava brothers' actual history and deeds. Every year, the festival is held between November and February. These stand for Indian tradition and culture.
Bhotiya tribal dance:
The Bhotiyas are the indigenous tribe of Uttarakhand. This dance, which is performed by a large number of men and women, highlights the Bhotiya community's historic tradition and civilization. It resembles a ceremony carried out by the community before death. Tradition holds that the deceased person's departed soul resides in a goat or sheep. The deceased soul is released from the animal via the Bhotiya dance. This dance is performed by everyone in the community in an effort to release the deceased person's soul.
Jagar:
This hill folk dance, which is accompanied by a local folk song, is characterized as a form of spiritual and ghost worship. Folk melodies sung during puja rituals are also performed as a ritualistic dance with the intention of worshipping various gods and goddesses. This dance performance is based on 50 distinct ballads that are dedicated to ghosts, fairies, spirits, gods, and goddesses in addition to gods and goddesses. This performance consists of singing, playing music, and sporadic drumming. These amazing sounds playing simultaneously give the listener the impression that they have been transported into a trance. Additionally, spirits that typically require the sacrifice of a goat or a bird are called. Along with dancing, they also accomplish other equally astounding actions while sticking their hands in raging fire without getting hurt.
All above Folk dances of Uttarakhand are the narration of ancient stories of Gods, kings and kingdoms through teh hand gestures. So next time when someone tells you that Uttarakhand is rich in beauty and culture, believe them with whole heart. We feel so overwhelmed to be at the foothills of such divine beauty of Himalayas and the culture this state of Uttarkhand possess. Witness the beauty of Himalayas along with the essence of luxury and comfort with Hotel Rudra Continental. Book your stay today and compound the joy of Himalayan essence with us.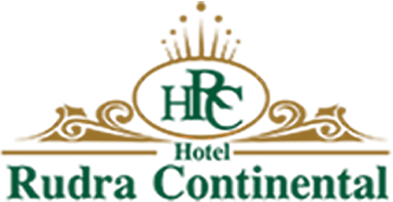 The best celebrated business hotel in the city.