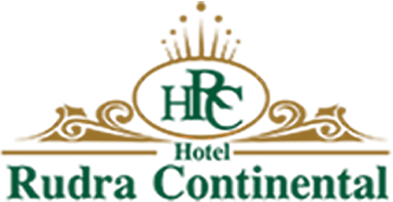 Best places to visit in Uttarakhand - Near Hotel Rudra Continental
Hotel Rudra Continental is situated in Rudrapur, Uttarakhand, in a safe and pollution-free environment. The city of Rudrapur is situated nearby a very popular Hill station, Nainital which attracts many tourists around the year. Besides Nainital, there are also other famous lake towns such as Bhimtal, Sattal, and Naukuchiatal. All the towns being within the 100 km of Rudrapur, makes Hotel Rudra Continental an ideal place to stay.
Hotel Rudra Continental is a 14-minute walk from Gandhi Park, this unpretentious hotel is 1 km from Fun N Joy Water Park and 2 km from Rudrapur City railway station. You will find luxurious and premium rooms that have all the facilities such as Wi-Fi, TVs, Electric Kettles, and a 24-hour power supply, among many others. You also have the option to book a room with a private balcony, and the room service is available round the clock. Among other facilities at Hotel Rudra Continental, you will also find an elite restaurant, bar, pool table, and a gym.
Today, let us guide you towards Uttarakhand's famous places to visit Near Hotel Rudra Continental.
1) Nainital
Nainital is definitely the treasure trove of Kumaon, engulfed in a dense blanket of nature and emphasised by the aroma of blossoming blooms mixing marvellously in the crisp pure air. Since British time, it has been one of the most frequented hill destinations in North India.
The sparkling city of Nainital is praised for being a parent to the gorgeous Naini Lake, from which it has acquired the moniker of "lake city." It is perched at a height of 2,084 metres above sea level. The town of Nainital attracts both local and foreign visitors. It glitters like a gem in the Himalayan Mountains, surrounded by lakes and the abundance of nature.
2) Sattal
Sattal is a strangely linked cluster of seven freshwater lakes in the Kumaon region's Nainital district. Sat Tal, positioned at an elevation of 1370 metres above sea level, offers breathtaking views of nature. The lakes are surrounded by lush woods of oak and pine trees.
Sattal, which literally means 'Seven Lakes,' is a picturesque location with lovely settings complemented by a wonderful mood that may even encourage the unlucky to meet up. Sattal is ideal for honeymooners, nature enthusiasts, parties, families, and travellers looking for a relaxing vacation.
3) Bhimtal
Bhimtal is a lake city named after Bhima, the Mahabharata's famous epic figure. Bhimtal, revered for its visual splendour, stands boldly at 1,370 metres above sea level. This lake city is growing in popularity with each passing day since it is close to Nainital and has several majestic hotels that are less expensive than those in Nainital.
The Bhimtal Lake is a stunning site with a little island in the middle with a beautiful huge aquarium that was formerly a restaurant. Bhimtal provides breathtaking views and beautiful panoramas of nature's splendour. Bhimtal is well linked by highways and is a great place to visit at any time of year.
4) Mukteshwar
Mukteshwar is a beautiful resort located at an elevation of 2,285 metres above sea level in Uttarakhand's Nainital district. Mukteshwar takes its name from the 350-year-old Mukteshwer Dham temple, which is dedicated to Lord Shiva.
The majestic Himalayan range may be seen from the summit of the mountain where Mukteshwar Temple is located.
5) Pangot
Pangot is a little lovely hamlet located 15 kilometres from Nainital and known for its woods and wildlife. Pangot seems like an isolated Himalayan village when you enter. There are over 300 kinds of birds in and around the area, making it a bird watcher's paradise.
6) Ramnagar
Ramnagar is a tiny town in Uttarakhand's 'Kumaon' area, and it is part of the Nainital district (Uttarakhand). Jim Corbett National Park and Project Tiger have their administrative headquarters here.
Although it is located in Uttarakhand's Terai area, it has a unique mountainous setting. The most recognised and enticing aspect of Ramnagar is that it is the entrance to one of the most celebrated and well-known national parks in India: Jim Corbett, as well as being near to the lovely hill resort of Nainital.
Ramnagar is not just the start of the Kumaon highlands, but also one of the entrances to the world-famous Jim Corbett National Park.
So, These were the best places to visit in Uttarakhand , Nearby Hotel Rudra Continental. So, what are you waiting for? Book your rooms now to enjoy the one-in-a-lifetime moments.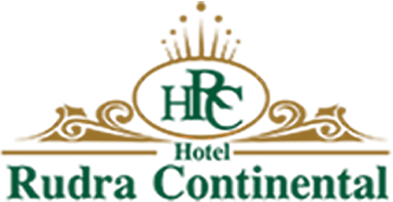 The best celebrated business hotel in the city.